NATIVE INSTRUMENTS
Banduria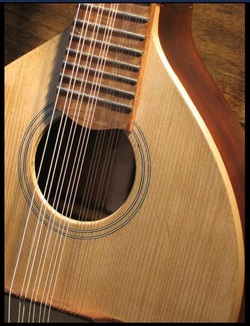 The
banduria
, is the voice of the Philippine Rondalla.
When the bandurria was introduced to the Philippines more than 400 years ago, the Filipinos again added an evolutionary touch to the bandurria's journey. First, the Filipinos dropped one "r" from its name. Second, Filipino luthiers added two extra strings to produce what is now the Philippine modern 14-string banduria.
The modern Philippine banduria, also spelled bandurya, to reflect the native Tagalog spelling, continues to evolve.
Laúd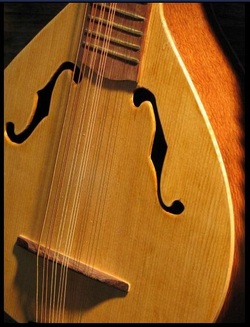 The sister instrument in the randolla is the
laud
. The laud first appeared in Mesopotamia in 2000 BC, with a small ovoid body and long fretted neck.
The modern Filipino laud is set up the same as the banduria, but because of it's larger size provides a more bass sound to the rondalla. Some lauds have violin style "f" holes, instead of the round sound hold of the banduria.
Octavina
The
octavina
is essentially the same as the laud, but with a round sound hole, and shaped like a very small guitar, instead of pear shape of the banduria and laud. The Octavina appears to be unique to the Philippines.
NON-NATIVE INSTRUMENTS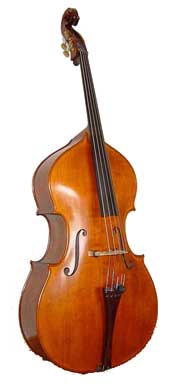 The guitar is final key part of our ensemble. We often perform with a double bass, as well. Guest instruments have included:
Cello
Flute
Cajón (Cuban Box Drum)
Bongo Drums
And we welcome any other instruments you might play!